SHEEN INSTRUMENT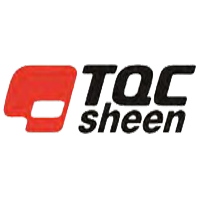 Sheen Instruments is a leading manufacturer and supplier of quality inspection and testing instruments used in the paint, coating, automotive and other industries.
From Oct 2017, Sheen Instruments and TQC BV have merged. The new label will be known as TQCSHEEN.
Sheen Instruments has an history of over 70 years being manufacturers of laboratory equipment for the paint industry. TQC is a manufacturer of paint test equipment renowned for their innovative approach and ground breaking developments.
The new label represents a range of paint test equipment varying from a vast range of viscosity meters, automatic film applicators, scrub and scratch testers to gloss & colour meters, thickness gauges, drying time testers, etc.
TQCSHEEN is headquartered in The Netherlands where the company's production, logistics, application lab and R&D centre are housed near the city of Rotterdam. The TQC Sheen group has sales offices in Germany, the U.K., Norway, U.S., Italy, Singapore and South Korea.
Website: http://www.tqcsheen.com/
Hot
The hiding and spreading powers of pigmented coatings are of fundamental importance and there are many methods by which the opacity of a coating may be examined. These methods do not relate necessarily to painting practice as the change of appearance wanted, the contour and 

surface characteristics of the substrate together with the rheological properties of the paint will influence the performance of such coatings